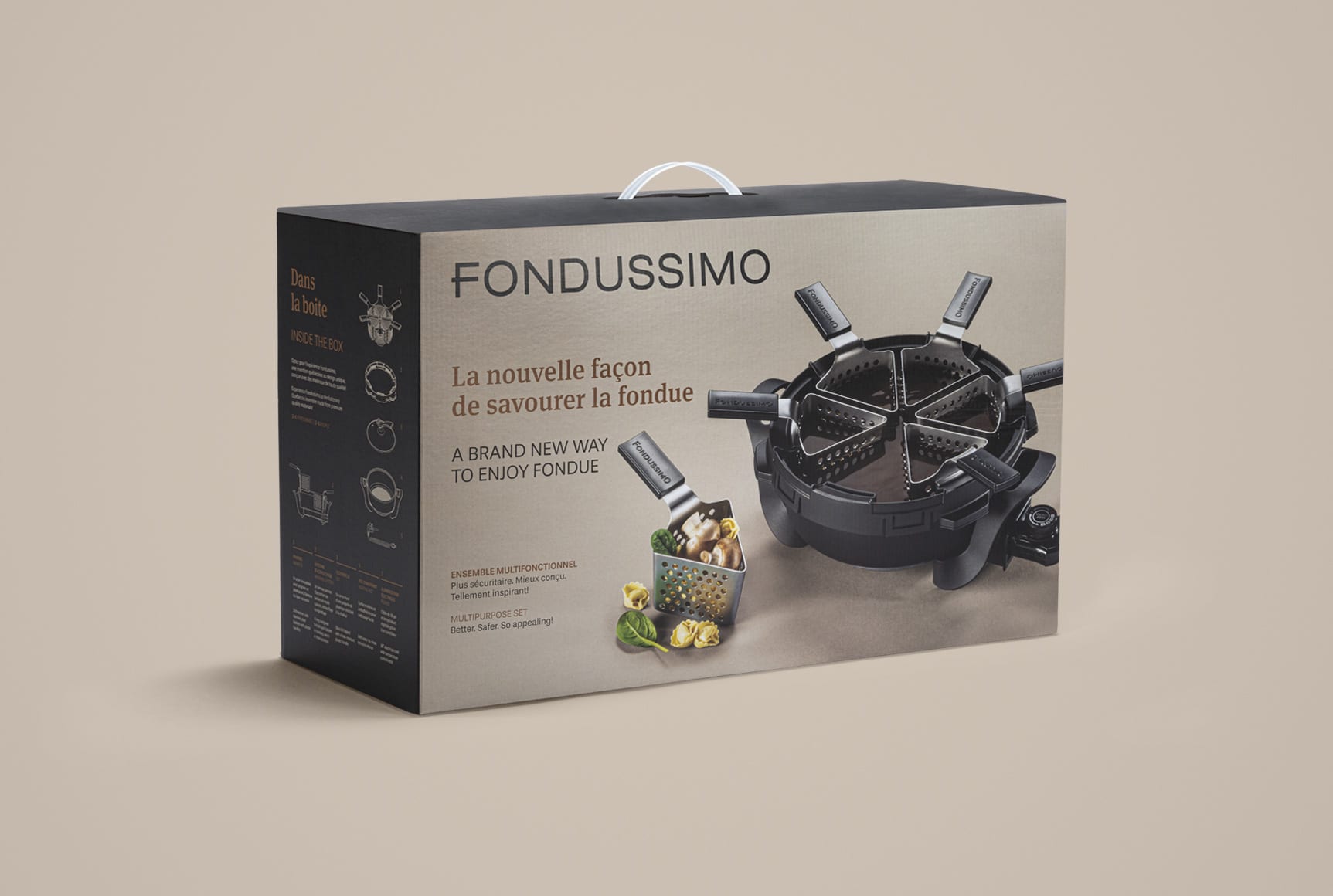 Fondussimo
Strategy, brand identity and packaging
The Fondussimo set was innovated in Quebec and allows one to cook a variety of non-traditional ingredients thanks to the way its' baskets are designed. Fuelled by a constant pursuit of quality, the founder chose to innovate the product in order to offer an experience that exceeds traditional fondue. His wildest dream? To create a proud Quebec based brand with an international reputation.
Our mandate
The founder of Fondussimo met with us to entrust us with the elaboration of his product packaging 2.0. As the discussion played out, and after our preliminary analysis, we came to the conclusion that the brand identity had to be reconsidered before proceeding to working on the packaging.
In close collaboration with the client, we identified the fundamentals of the brand during a workshop. From the collected data, we were able to revitalize the identity and have it align with the vision and the ideal clientele for the brand. This new identity was transposed to the packaging as well as to the other means of communication.
Our collaborators
Culinary stylist and writing: Héloïse Leclerc
Photographer: Claude Mathieu – Pub Photo
Photo editor: Mario Jobin – Pub Photo