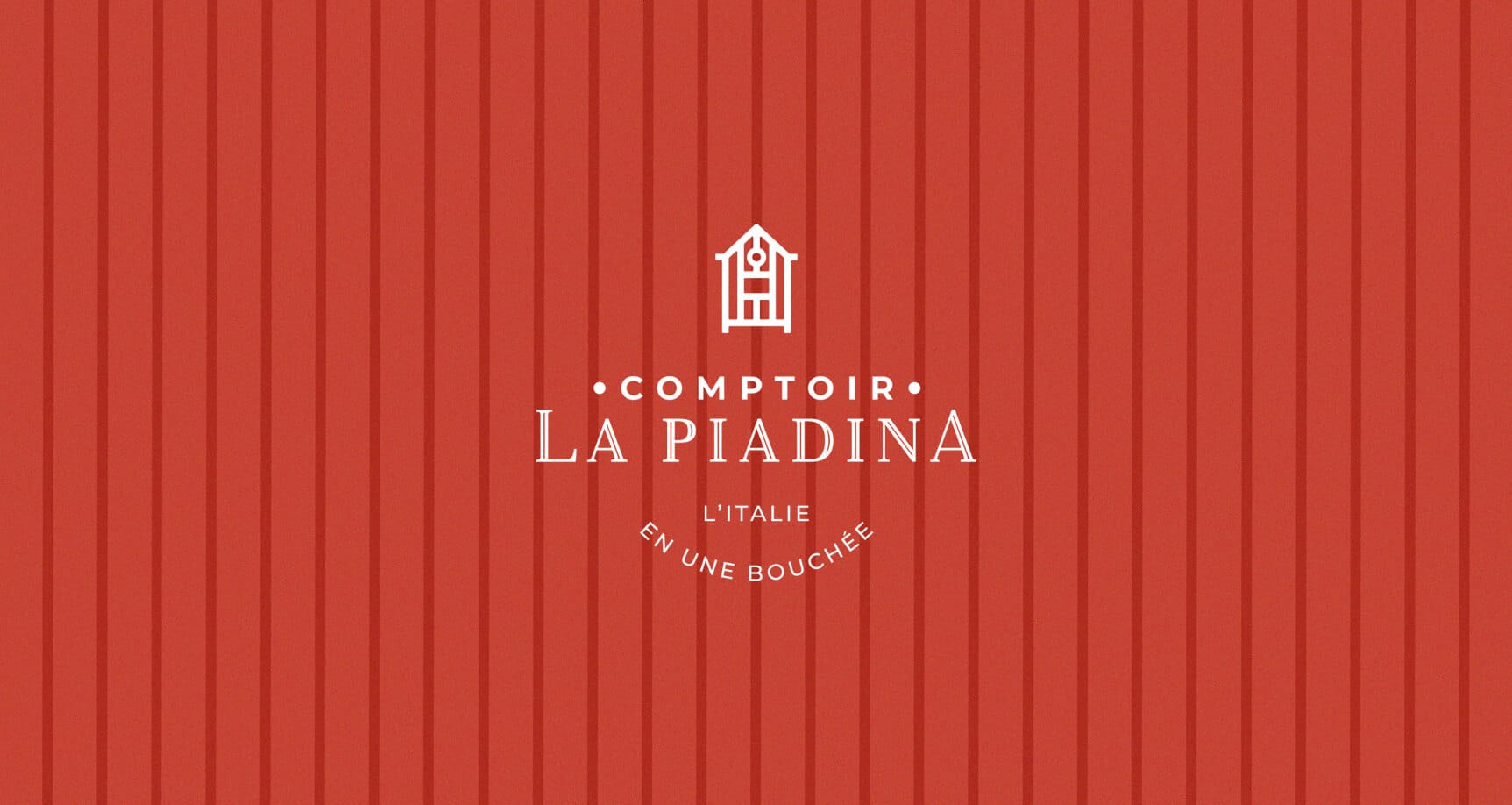 Comptoir la Piadina
Brand identity and integrated design
Hotel owners on the Côme lake, Italy, Claudio Bettiga, from Northern Italy, and Sophie Bernier, a pure Quebecer, fell in love with piadina, that they would eat many times a week due to their busy schedule. With the profound desire to introduce this light and delicious dish to the people of Quebec, they decided to take a class in Cesena, one of the major pioneers of piadina in Italy. Opening their counter in Quebec City now allows them to share their expertise and passion.
The mandate
To bring Comptoir la Piadina to life, the clients recruited Filière M to create a brand identity. We've created a both elegant and accessible identity highlighting the Italian know-how offered by the owners in a take-away formula. The symbolic representation of a small kiosk refers to those found exclusively in the Émilie-Romagne region, where piadinaoriginates. These striped kiosks were imagined in 1983 by the designer Walter Santi. A bold color palette was developed to illustrate the riche culinary world that describes both the counter and modern Italy.
From the reflection to the enacting of the brand identity, Filière M provided in-depth focus on all the details with the intention of revealing the counter's essence through integrated design in all aspects of the project.
Our collaborators
Writing: Patrick Goulet
Graphic design: with the help of Gabriel Parent-Nadeau
Interior design: Atelier Filz
Web design and integration: Louis-André Labadie
Food photography: Nadia Bélanger
Space photography: Ablson Photographe